Key subject 2023:
Higher Software Quality through Zero Waste Development
One of the biggest conventions on software quality in Europe invites to Munich this year, after celebrating thirteen successful events in Vienna.
The Software Quality Days focus on quality and address all topics in the entire software life cycle, e.g. requirements engineering, software architecture, code quality, testing, product management, metrics, secure coding, usability, development processes and procedures, etc.
Univ.-Prof. Mag. Dr. Manuel Wimmer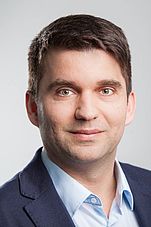 Software Modeling in the Age of Industry 4.0
21. Januar, 09:15 Uhr
Modeling of software-intensive systems has already a long tradition. Meanwhile, a multitudeof modeling paradigms, languages and tools are available for different issues. However, thequestion arises how these possibilities can be used for current challenges in the area of Industry 4.0.
Cyber-physical systems, Internet of Things, interdisciplinary collaborations, data-drivenapproaches such as AI, etc. have to be realized effectively and efficiently.
In the Christian Doppler Laboratory for Model-Integrated Smart Production (CDL-MINT) weare investigating the use of modeling for Industry 4.0 applications for several years. In thiskeynote, I will present central approaches, current research results and lessons learned aswell as future research directions.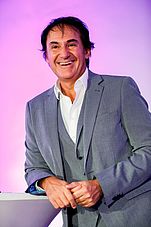 "Humor im Business" - das Begeisterungstool im Business! Ansteckend, Mitreißend, Produktiv.
"Sie werden lachen es ist ernst!"
Humor ist eine unserer knappsten, jedoch wertvollsten Ressourcen. Nichts verbindet Menschen mehr als ein gemeinsames Lachen. Lachen ist die beste Medizin und somit das Gegengift zum Ernst des Lebens.
Guter Humor ist immer seriös, außerdem zeugt er von höchster sozialer Kompetenz. Und: Nachgelacht bringt manchmal mehr, als nachgedacht. Die Symbiose daraus ist das Erfolgsgeheimnis für begeisterte Unternehmen. Lernen Sie vom Top-100 Keynote Speaker Roman Szeliga, einem der charismatischsten Redner unserer Zeit!
Veronika Jungwirth und Dr. Ralph Miarka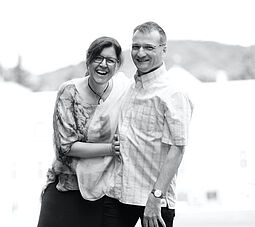 Der Blick nach vorn - Innovation und Lösungsfokus
Eine Produktidee wird erst zur Innovation, wenn sie umgesetzt und auch vom Markt angenommen wird. Um das zu erreichen gilt es, die Bedürfnisse des Marktes zu erkennen - manchmal noch, bevor der Markt selbst diese Bedürfnisse kennt. In dieser Keynote entführen wir Sie in die sprachliche und auch gedankliche Welt des Lösungsfokus (nach Steve de Shaker und Insoo Kim Berg) und der Positiven Psychologie. Wir zeigen Ihnen, wie einzelne kleine Wörter einen großen Unterschied machen und sogar unser ganzes Weltbild verändern. Wir sind davon überzeugt, dass diese anderen Blickwinkel in jeder Lebenssituation das Gespür für mögliche Innovationen ankurbeln.
Experience the value of quality
The latest trends, best practice methods in quality management and ideas on improving methods and processes - everything revolves around system and software quality. Look forward to
keynotes
practical lectures
scientific researches
expert talks and
workshops