Key subject 2019:
The complexity and challenges of Software Engineering and Software Quality in the Cloud
One of the biggest conventions on software quality in Europe invites to Vienna for the eleventh time now. One track will be focused on the key subject exclusively.
---
Tool Challenge 2019
As part of the Software Quality Days the Tool Challenge will take place on the first day at the conference.
The latest trends, best practice methods in quality management and ideas on improving methods and processes - everything revolves around system and software quality. Look forward to
keynotes
practical lectures
scientific researches
expert talks and
workshops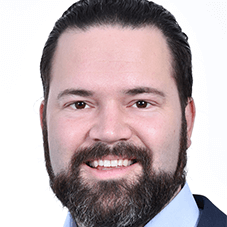 Test Intelligence?
17. Januar, 09:15 Uhr
Es ist selten genug Zeit da, um so gründlich zu testen, wie wir gerne würden. Verantwortung für Tests umfasst daher auch immer die Verantwortung für Test-Lücken. Das ist oft schmerzhaft. Gibt es Ansätze, die uns helfen können, intelligenter zu testen?
Big Data und Machine Learning versprechen Erkentnisgewinn durch die intelligente Auswertung von großen Datenmengen. In der Forschung gibt es auch tatsächlich Ansätze, die versuchen, relevante Erkenntnisse aus den Daten zu extrahieren, die bei Entwicklung und Test anfallen (z.B. Versionshistorien, Issues, Review-Kommentare, Coverage, Stack-Traces). Doch was bringen Defect Prediction, Failure Clustering, Test Impact Analysis usw. in der Praxis?
Wir selbst haben in den letzten Jahren viele der wichtigsten Ansätze implementiert und in unserer eigenen Entwicklung und bei Kunden evaluiert. In dieser Keynote stelle ich zentrale Ansätze, Forschungsergebnisse und Anekdoten, Erfolgsgeschichten und Fehlschläge vor.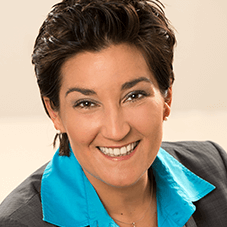 Führung 4.0 - Führen, Motivieren, Verblüffen
17. Januar, 16:00 Uhr
Kein Unternehmen kann sich heute mehr schlechte Führung leisten! Nur wer gut führt und seine Aufgabe als Alphatier verstanden hat, bekommt auch neue Mitarbeiter und kann isch als Arbeitgebermarke positionieren. Unternehmen und Existenzen zu sichern ist die zentrale Aufgabe von Führungskräften. Ohne Klarheit und Konsequenz geht das nicht! Führung beinhaltet auch die Seite der Motivation von Menschen. Nur wenn unsere Mitarbeiter mit Leidenschaft unternehmerisch denken, können sie die Kunden begeistern. Erfahren Sie in diesem Vortrag konkrete Strategien zu: Konsequenter Führung, Digital Leadership, Employer Branding, Mitarbeiterverblüffung und Diversity.