Key subject:
Quality Intelligence: Software Quality in the absence of well defined Requirements
One of the biggest conventions on software quality in Europe invites to Vienna for the eleventh time now. One track will be focused on the key subject exclusively.
Experience the value of quality
Tool Challenge 2020
As part of the Software Quality Days the Tool Challenge will take place on the first day at the conference.
The latest trends, best practice methods in quality management and ideas on improving methods and processes - everything revolves around system and software quality. Look forward to
keynotes
practical lectures
scientific researches
expert talks and
workshops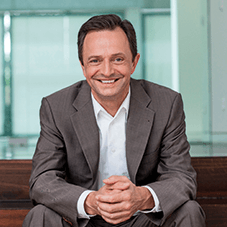 Erfolg beginnt im Kopf
Den inneren Schalter umlegen
16. Januar, 16:45 Uhr
Diesen berühmten inneren Schalter haben wir alle. Jeder Kunde, jede Führungskraft und jeder Mitarbeiter. Die Frage, die sich stellt: Ist dieser Schalter auf Erfolg oder Misserfolg gestellt? Ist er auf Versagen oder Gewinnen, auf Optimismus oder auf Pessimismus ausgerichtet? Erfolgreiche Menschen stellen ihren Schalter immer in Richtung Erfolg!
Dazu ist wichtig, für Änderungen bereit zu sein. Denn: "Wer morgen neue Erfolge haben will, darf heute nicht mehr handeln wie gestern." Wer bereit ist, seine eingefahrenen Pfade zu verlassen, hat mehr Erfolg, mehr Kraft, lebt glücklicher und kann wirklich wachsen. Jeder Einzelne ist eingeladen, neues Denken zu praktizieren und mit einer erfolgreichen positiven Grundhaltung in eine neue Zukunft zu gehen.

Ihre Erfolgs-Impulse und Ihr Nutzen:
Den

inneren Schalter umlegen

Neues

Denken in veränderten Zeiten

Mehr

Energie durch strategisches Umdenken

Mentale

Veränderungen für mehr Erfolg
Optimismus contra Pessimismus

Mit

PGH

(Positive Grundhaltung) mehr

Leichtigkeit