Key subject:
What's The Next Big Thing in Software Engineering and Quality?
One of the biggest conventions on software quality in Europe invites to Vienna for the thirteenth time now. One track will be focused on the key subject exclusively.
The Software Quality Days focus on quality and address all topics in the entire software life cycle, e.g. requirements engineering, software architecture, code quality, testing, product management, metrics, secure coding, usability, development processes and procedures, etc.
Tool Challenge 2022
As part of the Software Quality Days 2021 the Tool Challenge will take place on the first day of the conference.
Topic: Innovations for the software development process
Processes and quality in software development have changed a lot in the last 10 years and continue to change. With what kind of new features does your system support the software development organizations in the challenges of the future?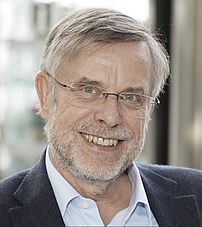 "Wenn eine Sintflut kommt, baue Schiffe, keine Deiche"
Die Diskussionen über die derzeitigen Disruptionen werden ernster, nervöser und betroffener geführt. Dabei sind alle diese "Neuerungen" schon seit 20 Jahren im Kommen: eBusiness, eMarketing, eAutos, Photo-Voltaik, Cloud-Computing, HomeOffice, Abmieten von Bürotürmen. Sie wurden lange Jahre verlacht - jetzt sind sie nicht nur schon lange da, sondern nun soll das Alte weg. Das Alte sieht sich nun selbst betroffen, es ist nicht mehr zum Lachen. Auf die Innovation folgt die Transformation unserer Gesellschaft in eine neue Zeit. Der Vortrag rät vom sinnlosen Sträuben ab und ganz besonders vom immer wieder neuen "Was soll das"-Höhnen, derzeit über KI, Big Data, Wasserstoffantriebe oder autonome Steuerungen. Diese wieder neuen Entwicklungen stellen die Software-Innovation vor die Produktion; man baut also erst ein Betriebssystem von Autos, Jets oder Hochhäusern und DANACH erst das Physische. DAS ist die Disruption der nächsten Jahre: Software first. Und weil es nicht mehr nur um eine vergleichsweise "Spielerei" wie bei einer APP fürs Handy geht: Software Quality first.
Univ.-Prof. Mag. Dr. Manuel Wimmer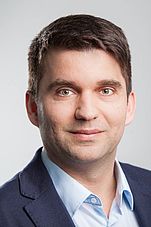 Software Modeling in the Age of Industry 4.0
21. Januar, 09:15 Uhr
Modeling of software-intensive systems has already a long tradition. Meanwhile, a multitudeof modeling paradigms, languages and tools are available for different issues. However, thequestion arises how these possibilities can be used for current challenges in the area of Industry 4.0.
Cyber-physical systems, Internet of Things, interdisciplinary collaborations, data-drivenapproaches such as AI, etc. have to be realized effectively and efficiently.
In the Christian Doppler Laboratory for Model-Integrated Smart Production (CDL-MINT) weare investigating the use of modeling for Industry 4.0 applications for several years. In thiskeynote, I will present central approaches, current research results and lessons learned aswell as future research directions.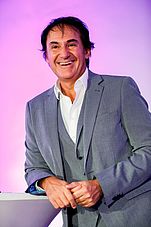 "Humor im Business" - das Begeisterungstool im Business! Ansteckend, Mitreißend, Produktiv.
"Sie werden lachen es ist ernst!"
Humor ist eine unserer knappsten, jedoch wertvollsten Ressourcen. Nichts verbindet Menschen mehr als ein gemeinsames Lachen. Lachen ist die beste Medizin und somit das Gegengift zum Ernst des Lebens.
Guter Humor ist immer seriös, außerdem zeugt er von höchster sozialer Kompetenz. Und: Nachgelacht bringt manchmal mehr, als nachgedacht. Die Symbiose daraus ist das Erfolgsgeheimnis für begeisterte Unternehmen. Lernen Sie vom Top-100 Keynote Speaker Roman Szeliga, einem der charismatischsten Redner unserer Zeit!
Experience the value of quality
The latest trends, best practice methods in quality management and ideas on improving methods and processes - everything revolves around system and software quality. Look forward to
keynotes
practical lectures
scientific researches
expert talks and
workshops