Key subject:
Quality Intelligence: Software Quality in the absence of well defined Requirements
One of the biggest conventions on software quality in Europe invites to Vienna for the eleventh time now. One track will be focused on the key subject exclusively.
Experience the value of quality
Tool Challenge 2020
As part of the Software Quality Days the Tool Challenge will take place on the first day at the conference.
The latest trends, best practice methods in quality management and ideas on improving methods and processes - everything revolves around system and software quality. Look forward to
keynotes
practical lectures
scientific researches
expert talks and
workshops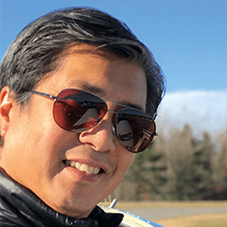 Taking the SAFe 4.0 Road to Hyper Quality; How High Performance Teams Disrupt Their Marketplace and Drive Change
15. Januar, 09:15 Uhr
Jack Welch, the former CEO of GE once said, "If the rate of change on the Outside exceeds the rate of change on the Inside, the end is near."
In the Scaled Agile Framework, or SAFe, author Dean Leffingwell correctly describes the benefit outcomes of Agile to be an increase in productivity, faster time to market, defect reduction, and happier, more motivated employees. But is this enough?
Case studies published from QSM Associates research show just how far these metrics can be driven in the best high-performance Agile environments. These have been published in numerous QSM papers and in books such as "Succeeding with Agile" by Mike Cohn among others. How would performance levels at these thresholds scale up across an enterprise? Yet the question remains: How would company leaders and teams transform that horsepower into "Building the Right Things" that drive value into the hands of their clients and thereby disrupt their industries, driving change? Join Michael Mah in this keynote address to learn:
The "Speed of Sound" envelope that we're seeing from the best agile teams
How to use Systems Thinking across Programs and Teams
Estimating Program Increments and Estimating at the Portfolio Level
Driving Value Metrics into the conversation to empower customers and disrupt the marketplace.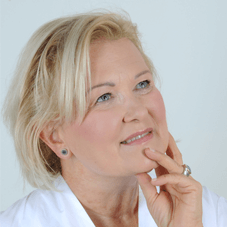 Pimp my Spec!
16. Januar, 09:15 Uhr
Über die Jugend von heute wird oft gemeckert, dass sie nicht mehr richtig lesen kann und sich die meisten Informationen aus Plattformen wie Youtube zieht. Als Youtubestar kann man heutzutage auch reich und berühmt werden - und das streben wir nun auch an - allerdings im Bereich Requirements-Engineering. Kann ein Video die Dokumentation von Anforderungen in einer Spezifikation ersetzen und bei der Vermittlung helfen? Wie muss dieses Video dann genau gestaltet sein, damit die übermittelten / dokumentierten Anforderungen auch die geforderte Qualität haben. Was sollten Sie bei Anforderungsvideos beachten und so gehen Sie in Ihrem Projekt am besten vor. All das erfahren Sie hier!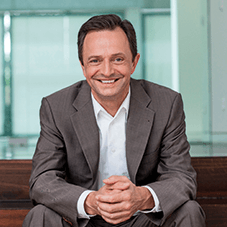 Erfolg beginnt im Kopf
Den inneren Schalter umlegen
16. Januar, 16:00 Uhr
Diesen berühmten inneren Schalter haben wir alle. Jeder Kunde, jede Führungskraft und jeder Mitarbeiter. Die Frage, die sich stellt: Ist dieser Schalter auf Erfolg oder Misserfolg gestellt? Ist er auf Versagen oder Gewinnen, auf Optimismus oder auf Pessimismus ausgerichtet? Erfolgreiche Menschen stellen ihren Schalter immer in Richtung Erfolg!
Dazu ist wichtig, für Änderungen bereit zu sein. Denn: "Wer morgen neue Erfolge haben will, darf heute nicht mehr handeln wie gestern." Wer bereit ist, seine eingefahrenen Pfade zu verlassen, hat mehr Erfolg, mehr Kraft, lebt glücklicher und kann wirklich wachsen. Jeder Einzelne ist eingeladen, neues Denken zu praktizieren und mit einer erfolgreichen positiven Grundhaltung in eine neue Zukunft zu gehen.

Ihre Erfolgs-Impulse und Ihr Nutzen:
Den

inneren Schalter umlegen

Neues

Denken in veränderten Zeiten

Mehr

Energie durch strategisches Umdenken

Mentale

Veränderungen für mehr Erfolg
Optimismus contra Pessimismus

Mit

PGH

(Positive Grundhaltung) mehr

Leichtigkeit