Isn't Test Automation a Silver Bullet?
Short description
As we all know, automated testing is a great way to reduce manual effort since it replaces the execution of tests by a human tester. So, we can eliminate not only a huge need for manpower, but also time and cost.
Being aware that automation is still very useful, perhaps the question we need to explore is, what doesn't it solve? Or what are the biggest pitfalls in building test automation itself?
In this talk, I collected my personal experiences focused on the challenges of test automation in global projects. I will share numerous real-life examples causing trouble in terms of testing and ways to cope with them.
Value for the audience:
After this talk, Attendees will be able to get insights on:

Challenges to cope with in test automation besides advantages
Various possible risks in automating tests
Potential solutions against pitfalls of automation

Problems addressed:
I dont have access to my dependencies or I dont have right to modify data in production, how can I test the system if I cant simulate the necessary conditions. I have several testability issues

Hardware testing, AI testing and usabilit aspects are all difficult to automate.

Automated tests take a lot of time to execute. They need too much attention and maintenance.
Talk language: English
Level: Newcomer
Target group: testers, product managers, developers
Company:
Indeed
Presented by: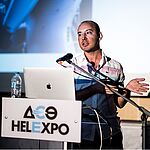 Mesut Durukal