Assessment Approach for CD Testing Readiness
Short description
This presentation provides a summary of an assessment methodology for test readiness for continuous delivery (CD). The assessments were applied at Talend, a mid-sized Software company transitioning from On-Prem to Cloud with the goal of CD (aspect of change management).
The assessment serves multiple purposes: Understand the initial state including maturity levels of different dimensions, identify gaps and pain points, motivate teams to work on improvements and provide management with a high level status.
The assessment was broken down into different areas (organization, test maintenance and automation) and maturity measured in five dimensions for each area. Repeating the assessments allows to measure progress over time and keep teams motivated for continuous improvement.
Value for the audience:
Attendees will learn about a practical approach for change management towards CD through assessments.
The assessments are focused on the test approach. Test teams and QA Engineers are guided to discover the gaps and required changes to be able to seamlessly support continuous delivery. Teams are motivated to step-by-step adapt their mind-set and approach correspondingly.
Problems addressed:
How can you identify the gaps in your testing approach to allow more frequent deliveries?

How can you measure test maturity with respect to CD to get management buy-in?

How can assessments help to motivate teams to improve?
Talk language: English
Level: Expert
Target group: Software Process Managers, Engineering Managers, QA Managers, Test Managers, Delivery Managers, Scrum Masters
Company:
Talend Germany GmbH
Presented by: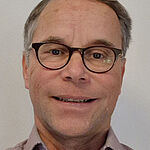 Dr. Jörg Drescher